Our First Hackathon
by GameTree Team • November 12, 2016
At the end of September, our team assembled in person for a hackathon. Our goal was to plan out the product development strategy, brainstorm marketing activities, and conduct research on the correlation between gaming preferences and MBTI personality types.
Even though we live across five cities cities, all ten of us managed to arrive on less then 24 hour notice. Everyone was really excited to finally meet up and work in the same place. We were warmly welcomed by our CEO in his apartment, which became temporary headquarters for the hackathon.
Work was going really well since it was much easier to share details regarding each person's work progress or issues that they had at certain parts. We also managed to brainstorm some great ideas and analyze the data we collected for our field-testing of the product. Department heads did their best to monitor our activities and provide help when it was required. Thanks to their experience and advice, our performance was very efficient. It was also nice to see how eager everyone was while working. It was clear that each person really wants this project to succeed.The overall atmosphere was really pleasant and friendly. It was really easy to break the ice during our first conversations since we shared a lot of interests, one of which is obviously our passion for games.
Speaking of that, as a team-building exercise, John introduced us to a great board game called "Merchants & Marauders", where each player took a role of either a law-abiding trader or an infamous pirate. The game provided enough competition and challenge to get everyone excited up until the end. Aside from playing games, we also visited a couple of parties together, though working on the next day was slightly harder.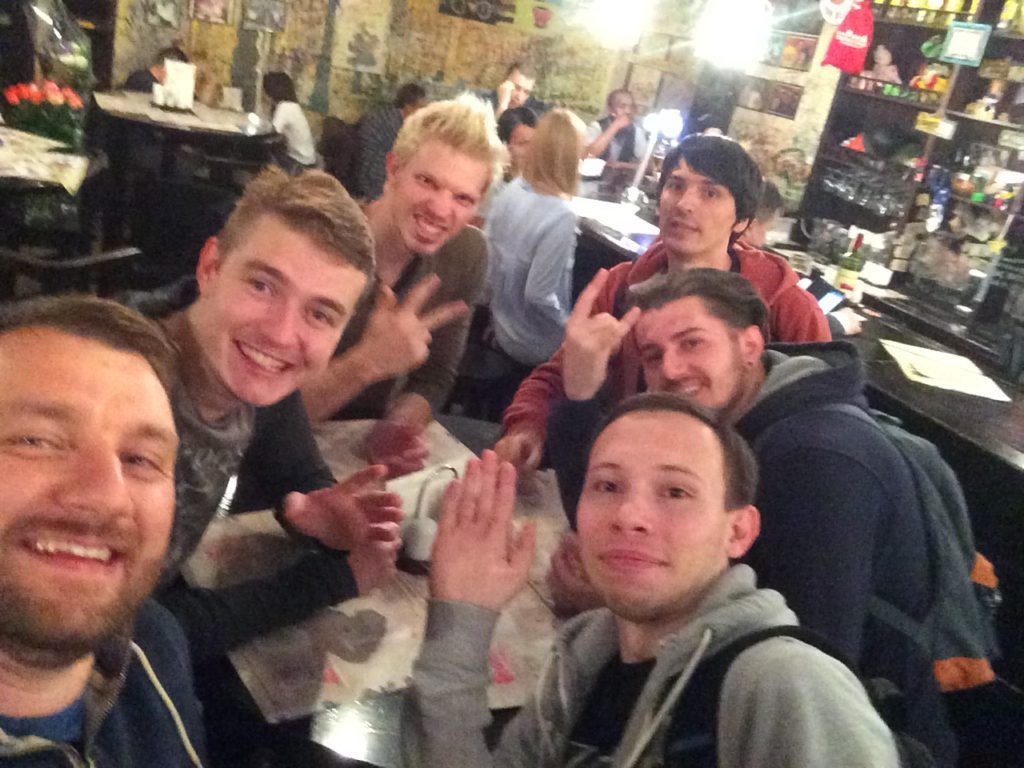 Overall, it was an exciting and interactive event, which helped us get great results and new ideas for our product's development. And when it was time to leave, everyone hoped that very soon we will be able to meet up again.