What Your Personality Says About You as a Gamer
by GameTree Team • November 15, 2016
Personality typing has acquired popularity in many spheres of life due to its huge practical use. What does your personality type say about you as a gamer? According to the MBTI theory, you either have a preference for Extroversion or Introversion, iNtuition or Sensing , Feeling or Thinking, Perception or Judging.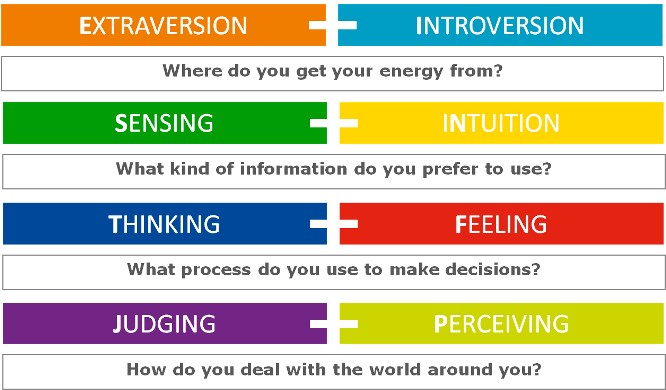 Briefly about each type
Extrovert (E) focusing on the outside world: other people, actions, events
Introvert (I) focusing on the internal world: thoughts, emotions, experiences
Sensing (S) focuses on the present: current events and facts
iNtuition (N) focuses on the future: new opportunities and ideas
Thinking (T) makes decision objectively, using logic
Feeling (F) makes decision subjectively, using emotions
Judging (J) acts according to a plan, consistent
Perceiving (P) acts according to a situation, flexible and impulsive
Personality types
Find out which is your personality type (from 16 varieties) by picking the category that matches you best in each of the four pairs. The types are also referenced within four "quadras" (NF, NT, SP, SJ) based on similar characteristics of types.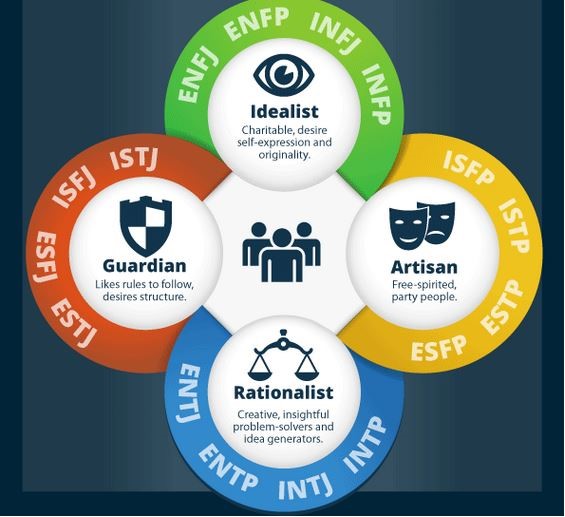 It's actually very interesting and exciting to learn about yourself this way – your tastes, the reasons why you have to do X and not Y. And even more interesting to understand the other people and how you relate to them.
Briefly about each quadra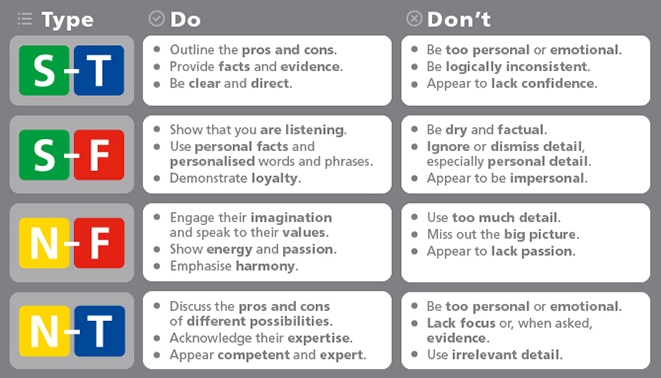 What about gamers?
We carried out the research examining each of the 16 personality types, grouping them by functions (extroversion, introversion, intuition, sensing, feeling, thinking, perception, judgment) and quadras (NF, NT, SP, SJ). We asked gamers who knew their personality types:
what types of platforms they game on?

how much they trust and use different review sources when choosing a game?

what are their gaming desires?
Game Platforms
Preferences vary most between extroverts and introverts, intuitives and sensors.
As you see extroverts prefer board games more because it's a social activity. It has a natural preference among extroverts. It's a source of energy for them, unlike introverts whose source of energy is their inner world, emotions, and experiences. Also, extroverts have a strong desire for console games.
As for mobile games, it's interesting that intuitives give them much more benefits than sensors. It can be explained by the opportunity to have a rest and spend some time in their personal space and "world".

How We Choose Games?
We were curious how do people make a decision, whom they trust before buying a game. So we asked which of these do they use as a marker of how good the game is:
Aggregated ratings
Large gaming news companies
Independent gaming blogs
YouTube vloggers
Friend referrals
Community forums
Game stores
As we can see Thinkers trust aggregated ratings more, because they are more inclined to analyze, compare, and criticize than Feelers. They care less about an individual's taste and prefer to look at data.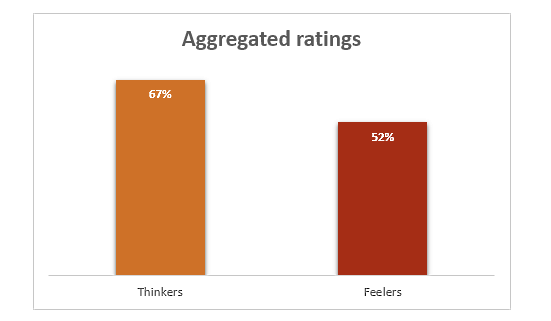 And Perceivers are more likely to believe that there are many ways to approach something.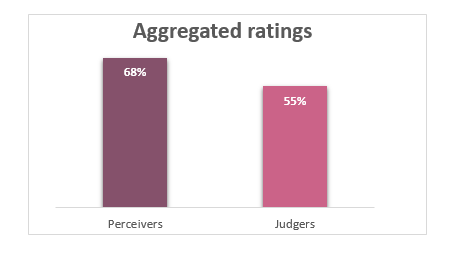 Here's a quadra breakdown of the aggregated rating preference:
As we can see NT quadra reveals the most trust but this situation was also observed to some other sources:
Why do we see such a dominance of NT? Answering the question why it is worth mentioning that NT has many "should knows" combined with the desire and great ability to see the "big picture".
Now let's reveal the brightest secrets trust to YouTube vloggers!
Perceivers have the urge to keep on looking for new information and new opportunities. And also they like flexible and spontaneous approach more than Judgers.
It's curious that SJ quadra as we see trusts them most of all: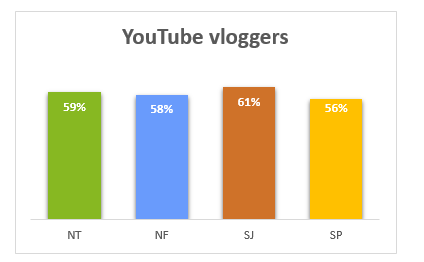 Which can not be said about Game stores (like Steam):
Representatives of SJ quadra are realists who study everything carefully and make decisions quickly. Because of this vloggers satisfy their needs in the best way, unlike Game stores source which they need to study in details for a long time.
As to the community forums here are again interesting facts between the dichotomy pairs:
Forums are exactly the source where Thinkers can get information about the emotions of people who have used something which usually lacks this type. They usually attend several forums then analyze information and draw conclusions.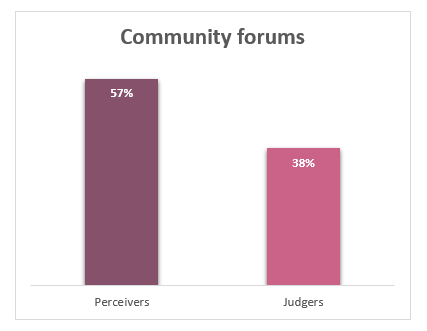 Perceivers prefer to keep things open and seek openness to issues and forums give such opportunity as well as freedom of thought which is important for them too.
Quadras surprised us with their variegated results:
As you can see SP quadra prefer this source by a wide margin from others. This is caused by the predisposition to freedom in making decisions, a tendency to live fully in the present and due to their practicality take practical results into account.
Gaming desires
It was also interesting to find out what gamers want from the games. That turned out that all quadras have a strong desire for discovering new games and genres.
Unlike dividing by quadras, division by function is less variegated. Here are some of the brightest moments:
That's it for this post, but we have way more data to share with you.
Follow us for more research articles on MBTI and gaming.
And as always, please share your opinion on the topic in the comment section!