An Ultimate Guide To Baldur's Gate 3 Multiplayer & Co-op
by Ievgen Dubravin • September 28, 2023
Baldur's Gate 3 is a one-of-a-kind RPG game by Larian Studios. Since its day one launch on August 3rd, the game has been a critical hit. So much so, that shortly a week after its global release, the iconic role-playing game went on to achieve the 9th highest number of 875,343 concurrent players on Steam worldwide!
Even as of writing, BG3's hype is far from over. Every day, more and more players are joining this epic adventure. These players, who might not have been familiar with Larian's previous titles, would wonder will Baldur's Gate 3 be multiplayer or not, but that is a very easy question to answer. As such, if you are one of the new players looking forward to playing Baldur's Gate 3 multiplayer, know that we have got you covered in this article.
Is Baldur's Gate 3 Multiplayer?
Despite even BG3's large-scale marketing, I often come across gamers asking "Is Baldur's Gate 3 multiplayer?" YES, Baldur's Gate 3 is indeed a multiplayer game, just like how its predecessors were but in a whole better way.
In that, Baldur's Gate 3 multiplayer is much more stable and does not suffer from bugs, crashes, lag, or even compatibility issues that its elder siblings underwent. Fans of online gaming can rest easy knowing their needs are being taken care of.
Things To Know About Baldurs Gate 3 Multiplayer
The game supports up to 4 members in any online session, but you can also have less than 4 players but not more than 4. Matchmaking is lacking, so grab some GameTree friends, and use our app for voice chat. There are no real leaderboards to work towards, so just enjoy this team-based adventure.
You Don't Have to Play Multiplayer
However, BG3 is not a multiplayer-only game. In other words, you do not necessarily have to be online in order to play this iconic role-playing title. If you are more of a lone wolf, just like me, know that Baldur's Gate 3 gives you the option to proceed with a single-player game and have the story campaign unravel just like how you want it. In this case, you substitute Baldur's Gate 3 multiplayer with NPC control directly. Companions are interesting and various, so there is plenty of fun to have here.
You Can Play the Game with Friends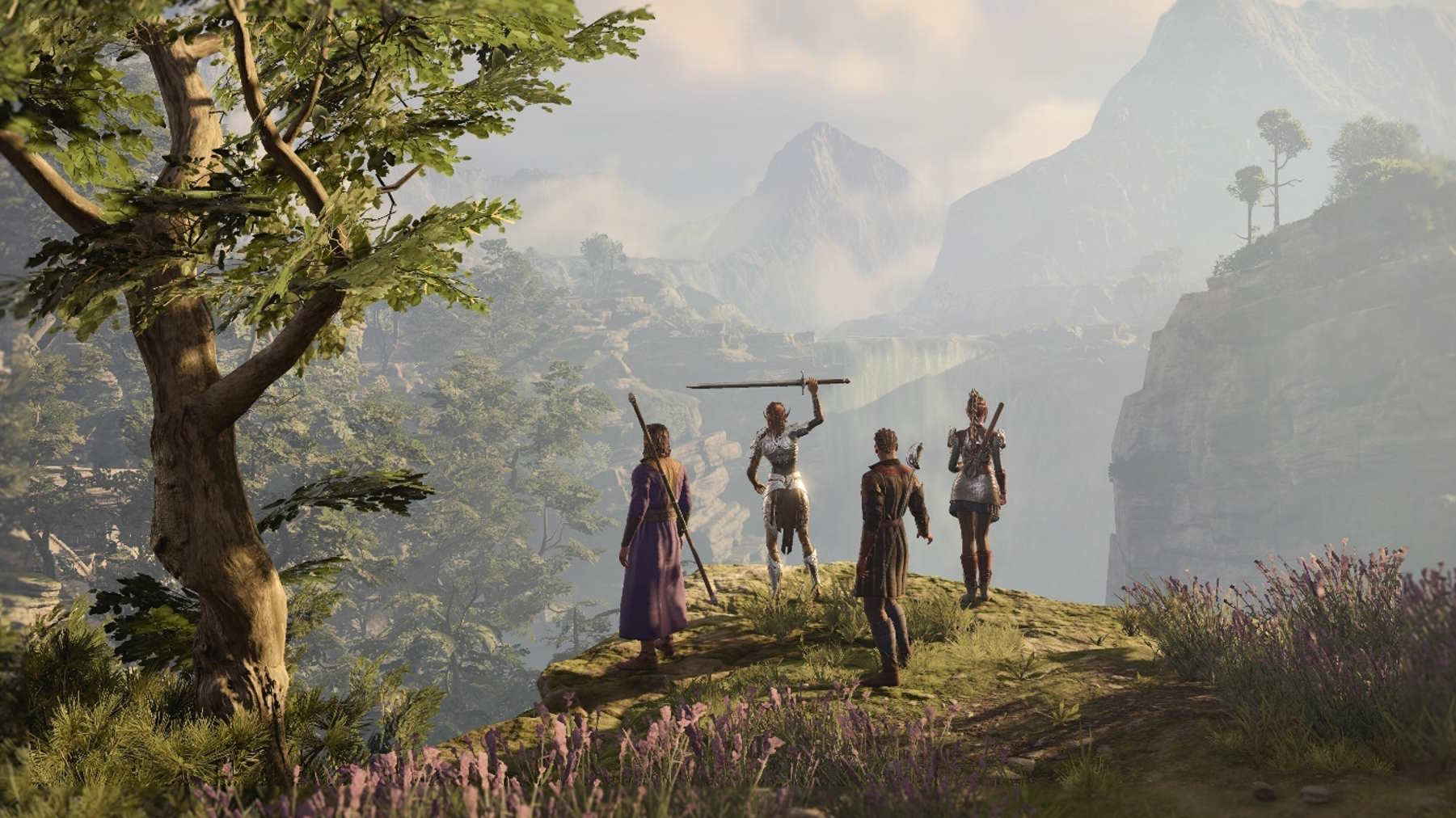 But even if you are a lone wolf, I would recommend that you have a separate BG3 character for online sessions. This is because Baldur's Gate 3 multiplayer gameplay is full of exciting elements and player interaction as it takes everything the game has to offer several notches up. The game also offers split screen options for those who want to be physically close to their buddy.
There Is a Random Multiplayer
In case you don't have any friends to play Baldur's Gate 3 multiplayer with (and haven't used GameTree to form a party for this adventure), there's no need to worry. I was in those same exact shoes like you at some point back in time.
One day, while going through the settings menu, I found out that BG3 gives you the option to join other random players' lobbies online. Moreover, you can also create your own lobby and let other lone wolves join you in your hunt to become the most powerful pack of online BG3 players.
Nevertheless, as you would have guessed already, the random party matchup in BG3 is often not what you wish for. The online community for this title is huge, but not everyone is after the same goals from their gaming session, and your squad might not be very effective. Some players might want to try makeshift PVP or competitive playstyles, while others might seek a social gaming session. If such things might spoil your experience, consider finding like-minded friends on GameTree first for this grand adventure.
Multiplayer Combat
If you have played any of the Dungeon and Dragons games in the past, Baldur's Gate 3 multiplayer combat should not give you a tough time in learning its mechanics.
In much the D&D way, Baldur's Gate 3 multiplayer gameplay features a rich cocktail of turn-based combat, a dynamic dialogue system, tactful and strategical gameplay, as well as cooperative(or competitive) elements.
Split-Screen Option
Continuing with the flow, given the gigantic BG3 player base, Larian Studios has made Baldur's Gate 3 support both the cross-platform cross-play as well as the split-screen options.
In other words, you are not only no longer limited to playing with players having the same game platform as you; but you also get to share your display monitor screen with another player besides you and get to enjoy Baldur's Gate 3 multiplayer together!
For example, in spite of playing BG3 on my PC, I have 2 friends who play the game and join my online multiplayer session via their PlayStation 5 consoles. In addition, since my little brother also plays the game with me, we virtually split the TV screen in half via the game's built-in split-screen option.
Loot In Multiplayer
Lastly, the loot mechanics in Baldur's Gate 3 multiplayer are also very interesting. In practical terms, the loot system in BG3 is one of those core gameplay aspects that render the game so tactful.
As such, in online sessions, the items dropped and loot plundered are as much as they appear. For instance, if your 4-member party spots a legendary sword dropped from an enemy, only 1 of you can have it instead of all having 1 in their loot inventory. Then it's up to you and your team to decide on what you make of that legendary sword, all the while remembering that it's easier said than done!
How to Play Baldur's Gate 3 Co-op?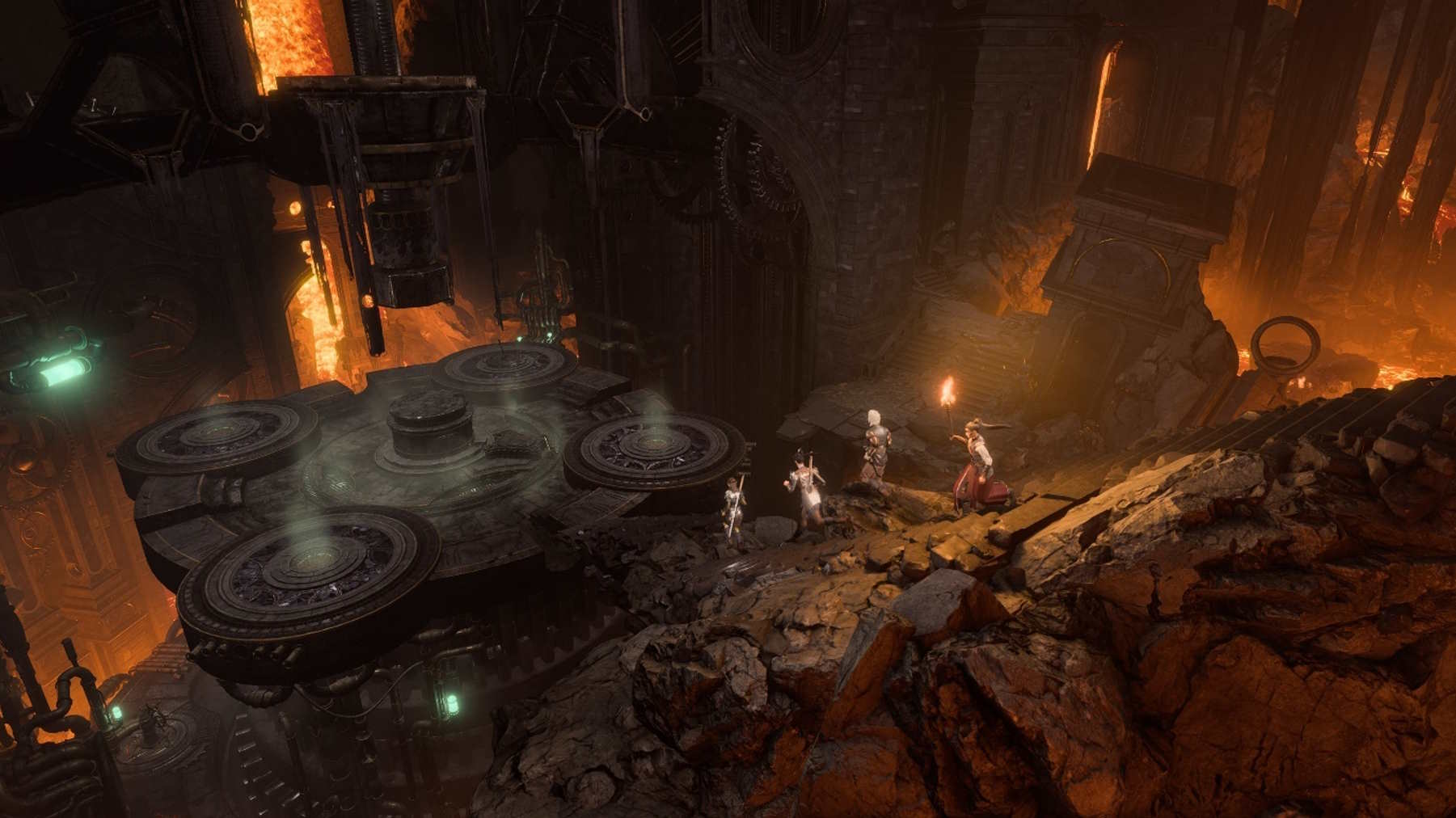 Now that you have understood everything about Baldur's Gate 3 multiplayer, it's time to get started with it. In the below section, I will guide you on how to start the co-op campaign, invite new players, team up with friends, as well as resume your co-op gameplay.
Start a Co-op Campaign
In order to start a Co-op campaign in Baldur's Gate 3, first run the game via the game's launcher. Once the menu screen is loaded, head over to the Baldur's Gate 3 "Multiplayer" section. From there, you can start the co-op campaign.
Invite New Players
While in the Multiplayer section interface, navigate to "Create" located at the lower part of your screen, and proceed to create a lobby before setting the permission to allow anyone to join.
However, you can also add specific friends in your lobby by sharing your Server ID with them and setting your lobby permissions to private. This way, your friends can directly jump into your lobby by selecting the "Direct Connection" button in their Multiplayer section windows.
Team Up with Friends in Baldur's Gate 3
Once your public lobby is ready, all you need to do is wait for players to join it. Otherwise, if you have set your lobby to private and shared your Server ID with friends, then wait for them to catch up.
Resume A Co-op Campaign
In case you already have an online co-op campaign ongoing, load the campaign's gameplay files, enter the Session menu by pressing the Escape key, and start inviting players from there. Once everyone is ready, you can continue your co-op campaign from where your BG3 party last left off.
The Pros and Cons of Baldur's Gate 3 Co-op
Although Baldur's Gate 3 multiplayer is highly addicting, it is not without its flaws.
As far as the pros are concerned, the numbers on the Steam charts alone speak for itself. In that, Baldur's Gate 3 multiplayer gameplay enables players to make the most out of what the game has to offer. Among many things, you get to create meaningful bonds with other online players, pull off tactical combat tricks, as well as spend creative time together with NPC characters.
However, for the cons, one can very easily argue that Baldur's Gate 3 multiplayer ruins the game's most dramatic moments. To be honest, this is where I agree too. For example, there was this one time that while I was having a very important chat with an NPC character, my friends were constantly roaming about, thus ruining the game's vibe.
Also, when playing Baldur's Gate 3 Co-op, more often than not, you will have your friends vote against how you want the game story to unfold at the time of making crucial decisions in the game. As such, this can potentially make some players feel out of control over how they want to proceed with the game's story.
Lastly, since Baldur's Gate 3 launched, we have seen that romance and intimacy have played a very big role in skyrocketing the game's popularity. However, BG3 Co-op romance options are very limited and this does not sit well with some players.
Looking for People to Play Games With? Try GameTree
Since now you are well informed on the topic, know that there is this GameTree app that brings players from all over the globe and connects them with each other. If you happen to be in need of finding some like-minded players to play Baldur's Gate 3 with, GameTree should be your next stop.
As mentioned above, I found my best 2 buddies via the GameTree app, and, to be honest, I've never regretted it. You can do the same as well! Why not check out GameTree right now and find your next best buddy there?
Final Thoughts
Baldur's Gate 3 is a state-of-the-art role-playing game by Larian Studios. It has practically taken the gaming community by storm and has given very tough competition to recent AAA titles like Armored Core VI and Starfield.
As such, BG3 is a must-play game for every RPG fan out there, but you could check our article on best PS5 multiplayer games, in case you are looking for something else. What do you think? Share your thoughts with us and let us know in the comments below!
Frequently Asked Questions
Is Baldur's Gate 3 Multiplayer?
Yes, Baldur's Gate 3 is a multiplayer game.
How Does Multiplayer Work on Baldur's Gate 3?
In any Baldur's Gate 3 multiplayer, there is a host player who establishes the online campaign and then invites players to join the multiplayer session. Players enter this online campaign by creating new characters exclusively for that online session. When character-creation is done, players start interacting with the game's world such as by exploring, talking, fighting, or casting spells.
How to Team Up with Friends in Baldur's Gate 3?
You either join other players' public lobbies via the Multiplayer section in your game menu or enter the private ones by using the Server ID of your friend's lobby.
Alternatively, you can create your own lobby, set it to public, and let others team up with you. In order to team up with specific friends, you can share your Server ID code with them and they will soon join your online campaign.
How do I Find People to Play Baldur's Gate 3 Multiplayer With?
You can find people to play Baldur's Gate 3 multiplayer with by using the GameTree app. It is a central hub for like-minded players to find friends and stay connected with each other.
How Many Players Can Play Baldur's Gate 3?
Baldur's Gate 3 allows a max of 4 players to participate in any of its online sessions.
Can You Play Baldur's Gate 3 with Friends?
Yes, you can play Baldur's Gate 3 with friends via the game's multiplayer menu.